A comprehensive survey of over 200 UK Chief Financial Officers tells a revealing story of uncertainty about the future of the defined benefit schemes they sponsor.
Our new report, New world, new decisions, reveals proprietary insights into key areas of interest to UK CFOs and senior executives on the challenges and opportunities for their Defined Benefit (DB) pension schemes (across small, medium-sized and large schemes). This comes at a time where improved funding positions and burgeoning pension surpluses have created a new set of dilemmas for corporates.
Majority (70%) of CFOs are unsure about the ultimate objective of their DB pension scheme

CFOs are calling for increased influence over scheme funding strategies, with 89% unsure on potential access to a future surplus

56% of large well-funded schemes are fast-tracking to buyout in a post gilts crisis world compared to 8% of small well-funded schemes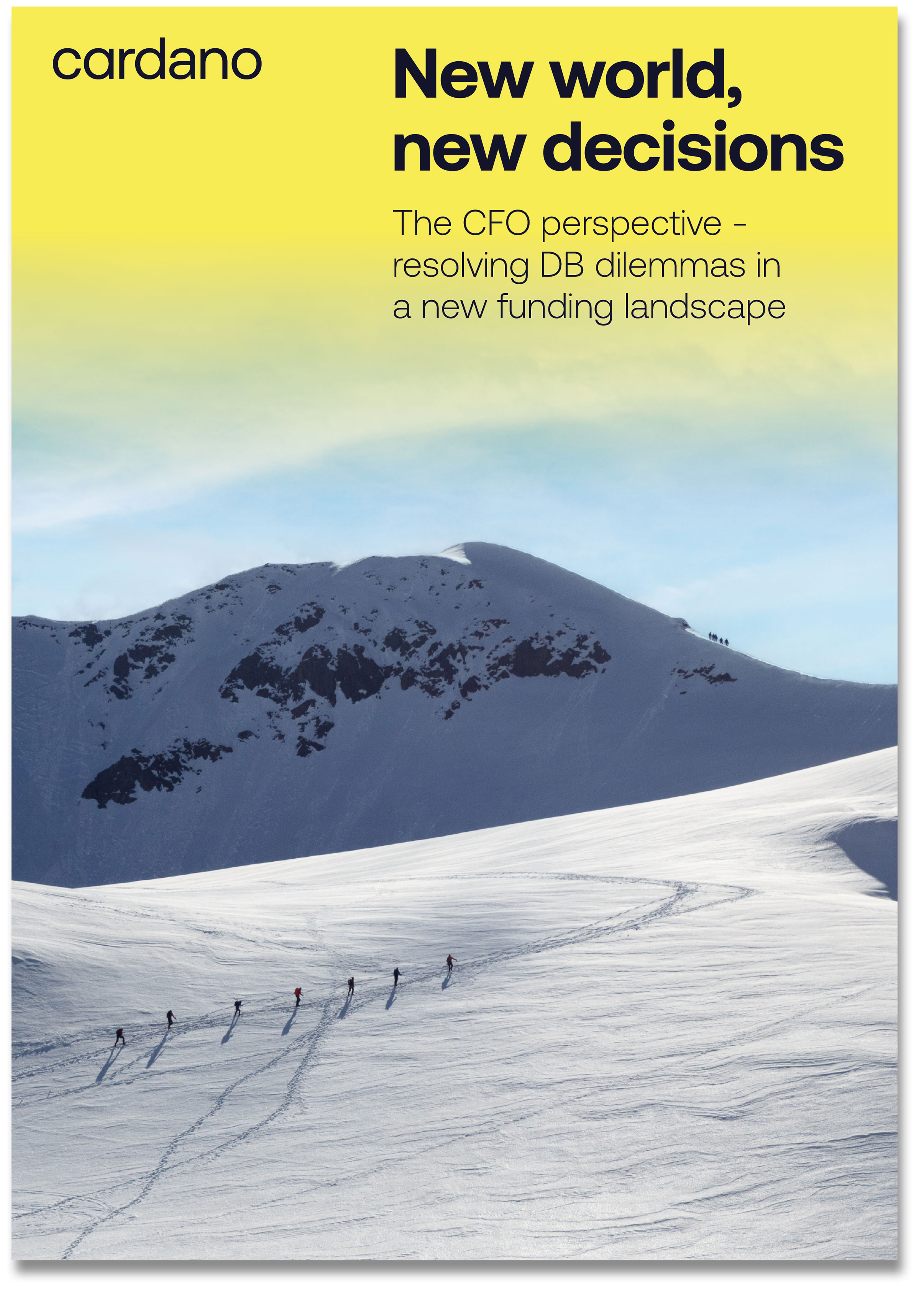 The report breaks the findings into 5 pertinent themes.
The new DB world order

: Funding levels may have improved but there is a large gap in sponsors knowing the scheme's ultimate objective. In this section we explore the new surplus world, how much influence CFOs have and want, and the various strains that remain.

Gilts – a tale of two crises:

Insights in this section highlight the wide range of outcomes schemes experienced following the Gilts crisis in Autumn 2022, dependent on the size of the scheme.

Survival of the smallest:

While many large DB schemes have strengthened their financial position over the last 12 months, there is much greater uncertainty over the fate of smaller schemes in the £50-£100 million bracket

Resolving ESG tensions:

ESG issues have been growing in importance in the corporate arena. This section details how aligned scheme and corporate ESG agendas are.

Future needs of DB schemes:

There are several new decisions for CFOs to make for the future of their DB schemes, with a huge opportunity to unlock value for the business.